Happy Mother's Day to all you mom's out there...and a particular Mother's Day wish to all you "other mothers" out there. We're especially thinking of my kids' birth moms today.
Happy Mother's Day It's Marissa from
Rae Gun Ramblings!
I'm so excited to be hosting the block party today.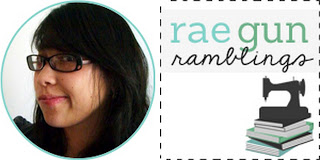 If you follow me on
Instagram
you know I'm still getting used to new mommy-hood. Seriously I am in awe of you guys with multiple kids, just one is hard! If you have a chance I'd love you to check out what I've been up to. Here are just a few of my favorites:
And for today's features I've compiled a great list of my favorite Monster related projects that you all have shared over past link parties.
Monster Rocks
|
Monster Pom Poms
|
Creature Stock Stuffies
|
Monster Pencil Toppers
|
Crochet Monster Hat
|
Monster Juice Boxes
|
Monster Cheese Ball
s |
Monster Towels
|
Eye of Newt Pretzel Sticks
|
Purple People Eater Cake
|
Monster Cupcakes
|
Cyclopes Cupcake
|
Monster Toilet Roll Activity
|
Monster's Inc Cookies
|
Monster Gift Card Holder
Now it's time to link up. Let's see what you've been up to!
We'd love it if you pinned one of the two images from above! :)
Link to a specific post, not your home page.
Don't add links to promote giveaways, other link parties or your shops.
Visit and comment on at least 2 other links in the party.
Don't link posts you've linked before.
This party starts Sunday @ 9pm EST and ends Friday @ midnight.
By entering a link, you give us permission to feature an image on our blogs. Proper credit and links will always be given.
Please use our button to tell people you joined our little block party!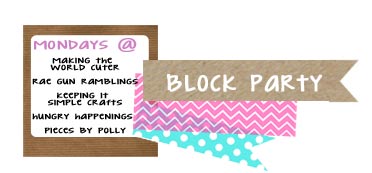 If the linky isn't showing up, use the link HERE.
Connect with me on...