I just discovered
Erin of Laugh, Paint Create!
recently and immediately invited her to be part of our Read-Along. I love some art bloggers can take projects that would normally be just a kids craft project and elevate them to real art...and that's just what Erin does.
I mean look at this...
I love all those bright colors and patterns on the black.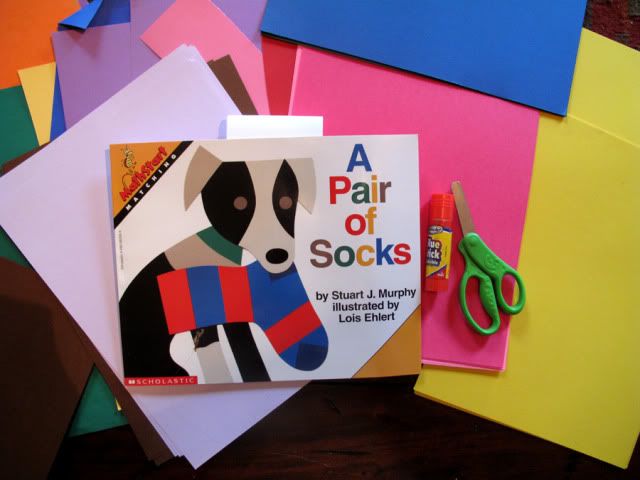 Erin read A Pair of Socks
by Stuart J. Murphy and illustrated by Lois Ehlert with her boys and came up with a fun project and game. I also love how she incorporates the illustrators original style.
We just happened to checked this book out from the library a couple weeks ago...and I'm so glad we haven't returned it yet.
Firecracker has been doing a lot of patterns in school, so I know she's going to
love this
.
If you're just now joining us, be sure to visit our
Read-Along Archives
to see the books we've already read.