Seems like my blog is always a week or so behind what I'm currently working on at home, so if you follow me on
Facebook
or
Instagram
, you will have already seen a couple of these, but I wanted to share some works-in-progress here since it will be a few weeks before I get them finished up.
Two weekends ago I was invited to go to a scrapbooking retreat with a friend. I'm really not into scrapbooking, so I brought my sewing machine along instead (as did about 1/3 of the ladies, so I wasn't alone in my love of quilting.)
It wasn't anything big or fancy, just 13 or so of us at a mountain cabin for around 48 hours working like crazy and chatting the whole time. Plus I had a whole long table to myself for my sewing machine, cutting mat and supplies...plus a ping pong table and plenty of floor space to lay things out. (That's a view from my sewing machine.
And a view of the horses out the window I got to sit next to...
I brought supplies for about twice as many projects as I thought I would have time for, just so I could choose in the moment...and it turned out I was able to get it ALL finished...4 quilt tops in all...and the triangle ones are fairly tedious. It felt really good to get so much done. (Just goes to show how much you really can get done without any interruptions from the kids or the computer.)
I'd had these Children at Play by Sarah Jane triangles cut out for over a year (scraps
from this quilt that is still a wok-in-progress too
), so it felt REALLY good to get this quilt top finished.
I also got my Wee Wander by Sarah Jane scraps sewn together into this quilt top. All those triangles were left over from my
Wee Wander Hexie Quilt
.
Mostly finished a Superhero quilt for my nephew. (My brother has definitely passed his love of all things superheros and comics onto his son.) Now I just need to work on a applique for it and get he back done.
And remember that baby quilt we made for Katie's new half-sister on her birthmom's side? Well, I sewed up a sweet doll version for the older sister. Now I just need to get the backings on.
Now I just need to work on the backs for everything! Since it will be a while before I can make it to a fabric store for backing...and even then the store near me don't have a very big selection of solids, I finally got smart and ordered a Kona Color Card. SOOOO nice to be able to order my solids online and have confidence they will match perfectly.
And speaking of Happy Mail...5 lucky readers will be getting Happy Mail soon! Here are the lucky winners!
a Rafflecopter giveaway
And if you didn't win, you can still get
15% off your purchase from You Keep Me in Stitches right now by entering the code "BIRTHDAY15"
through the end of April 2014.
I just ordered a couple of
Berenstain Bears fabric
to help one of the kindergarten classes at our school make quilt for their Q week coming up. Can't wait for it to arrive...
120+ Fabrics Inspired by Children's Books
.)
I'm hoping to get these projects finished up soon. The weather has been so good, that I've finally gotten out and started getting our yard back in order after neglecting it all winter...and shop orders have been keeping me pretty busy...but I'm definitely not complaining about that! It's rainy and windy today though, so I'm determined to work at my sewing machine.
What are you up to this week?
Please show my sponsors some love...
I'll be linking to: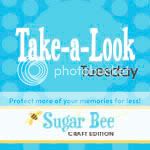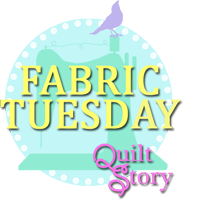 Connect with me on...