Here's another variation on my Harry Potter inspired quilts to show you! I'm really excited about this one. I've been taking custom orders for the
Gryffindor Deathly Hallows
and
Hufflepuff Golden Snitch quilts
I shared a while ago, and I had a customer contact me about making a quilt with all four houses on it at once, and this is what came of it. I love how this one turned out so much that I'm now taking custom orders for this quilt in both my
Pieces by Polly Quilts shop
as well as my more
Harry Potter focused Pieces by Polly Shop
. (If those listings are sold out, please contact me for a renewed listing or
you can enter your info here to be informed when I'm taking orders again
.) You can also now order the
PDF Pattern for any of my Hogwart Quilts here
.
We messaged back and forth about changes to the pattern should be made to make it work, and decided what it really needed was a Hogwarts crest in the center. It's simplified to just having the colors and not the mascots on it, but I love how it turned out.
my local quilt shop, The Fabric Patch
. I've found really rich gold fabrics seem the hardest to find, but I've found that Sisters and Quilters has a lot of nice ones.
If I had to do it again, though, I think I'd change the colors around a bit, so that the color on the crest didn't match the color on that section of the quilt, so the crest would stand out a bit more against the background.
This quilt also gave me a chance to try a different applique on the back of the quilt as the customer requested Harry's glasses and lightening bolt scar instead of a Deathly Hallows or Golden Snitch.
And with such a fun variation on the quilt, of course I had to have a little fun photographing the quilt with my little Harry Potter's help. I have to say, I was quite impressed with his willingness to not only let me dress him up, but also to stand and sit still and pose for the pictures. I must have caught him on a good day.
Several people have been asking about a pattern or tutorial for these quilts, and I am planning to take the photos for the pattern as I work on my next quilt, so it will be coming. For now you can order a custom made
Harry Potter quilt here
. (If those listings are sold out, please contact me for a renewed listing or
you can enter your info here to be informed when I'm taking orders again
.) The
PDF Patterns for any of my Harry Potter inspired quilts can be purchased here.
See these links for more details about other Harry Potter themed crafts we've done...and be sure to check back because I'll be adding more as I get them written up.
| | | |
| --- | --- | --- |
| Gryffindor Deathly Hallows Quilt | | Hogwarts Crest Quilt |
| Harry Potter Party Overview | | Hedwig Necklace |
| Accio Book Tote Tutorial - Freezer Paper Stencil | Harry Potter Shirt - Freezer Paper Stencil | Easy Harry Potter Wands |
| Printable Hogwarts Library Book Plates | Printable Harry Potter Valentines | Easy Harry Potter (Hogwarts) House Scarves |
| Golden Snitch Necklace | Golden Snitch Cupcakes | Ron Weasley "I'm a Keeper" Shirt - Freezer Paper Stencil |
| Ginny Weasley's Golden Snitch Skirt | DIY Quidditch Association Shirt - Freezer Paper Stencil (Boy Version) | DIY Quidditch Association Shirt - Freezer Paper Stencil (Girl Version) |
| Harry Potter Wizard Robe in 15 Minutes from a T-shirt | Harry Potter Family Themed Costumes | Harry Potter Inspired Charm Ornaments |
| Harry Potter Printable Spell Books | Harry Potter Printable Dementor Themed Chocolate Bar Wrappers Books | The Hermione Skirt |
| Dementor's Kiss-Away Free Printable Party Favor or Valentine | DIY Hogwarts Robe for 18-inch Doll | Hermione in the Library - CraftingCon Post |
| Harry Potter Potions Ornaments | | |
Please show my sponsors some love...
I'll be linking to: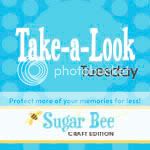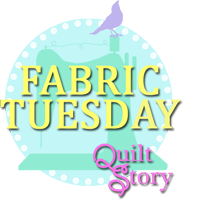 Connect with me on...