If you've read my blog over the last year, you'll know what Harry Potter fanatics my kids are lately...
...but it I totally forgot that today was his birthday until Marissa from
Rae Gun Ramblings
was sweet enough to feature one of my Harry Potter themed tutorials in her
Harry Potter round-up
.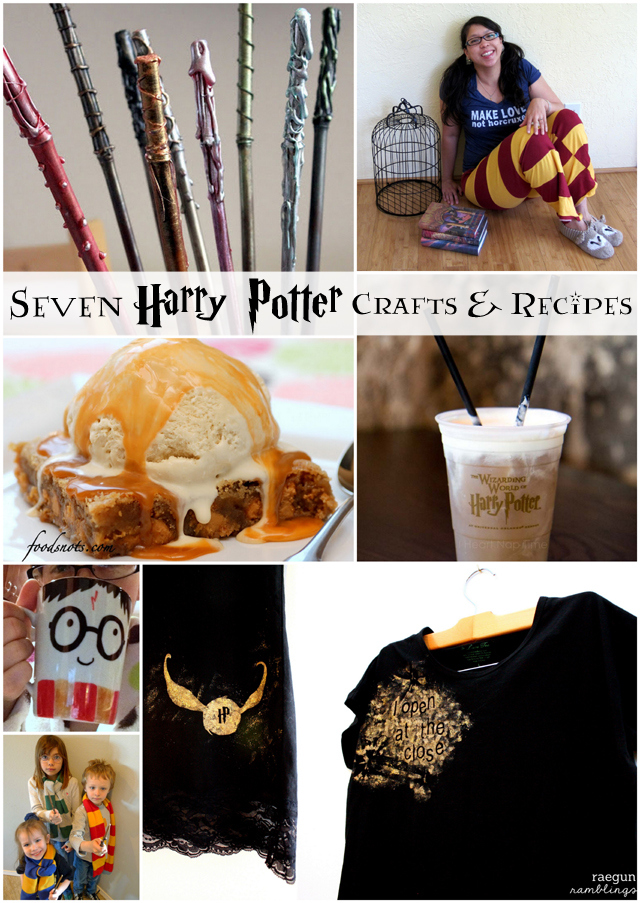 So I thought I'd share the links to the other Harry Potter projects on our blog.
See these links for more details about other Harry Potter themed crafts we've done...and be sure to check back because I'll be adding more as I get them written up.
We'll be celebrating today my making some
new wands
.
If you're not feeling very crafty yourself, you've come to the right place...and if you order during Nov. 2013, you'll get a FREE Hogwarts Acceptance Letter with your order. I have a growing
Harry Potter section in my Etsy Shop. You can see those products here
. They include scarves, key chains, necklaces, and Christmas ornaments.
My most popular necklace has been the
Hedwig Owl Post Necklace
.
Please show my sponsors some love...